Bristol mums organise doorstep Christmas sing-a-long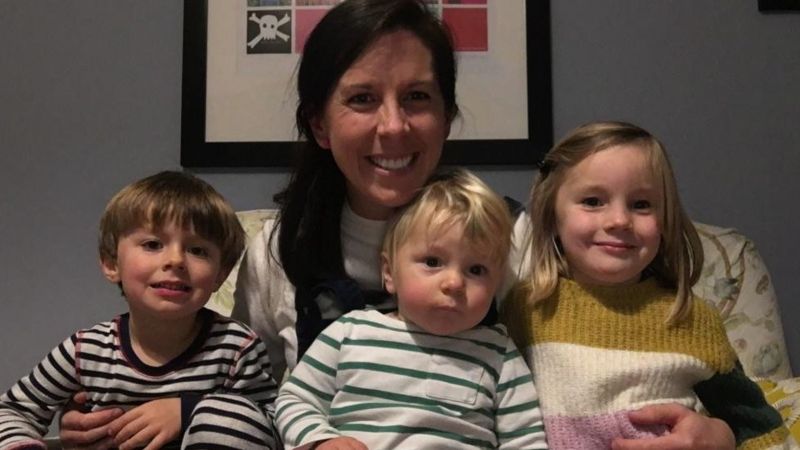 Two Bristol mums are organising a city-wide doorstep Christmas carol sing-a-long to "bring back community spirit".
Ruth Woodsend and Jo Waldock created Bristol Sings after being inspired by Clap for Carers earlier this year.
On December 5 they want people to sing carols on their doorsteps, in front gardens or even through their windows.
Ruth said: "We hope that everyone in Bristol will come out, in line with government restrictions, and sing the same
seven songs."
"We can't be close to each other, but we can create a magical start to the festive period in a slightly different way."
Friends Ruth, a secondary school teacher, and Jo, a doctor, are both from Bishopston and wanted to find a way
to make Christmas special during the coronavirus pandemic.
They have had 5,000 booklets printed with the lyrics to seven Christmas songs and carols, so everyone will follow
the same programme from 5.30pm.
'Celebrate together'
Ruth said: "It started out as a BS7 project but it has become far bigger, as well as people contacting us from other
parts of the UK wanting to do something in their city too.
"We hope this can bring back that community spirit we saw during the first lockdown when people turned out for
the Clap for Carers moments - when you first heard other people clapping in another street it gave me
goosebumps and I think many of us shed a tear.
"It doesn't need to be well-rehearsed, this is something for your street to take ownership of and celebrate together.

Read details of this news here. : slotxo